Name: Jason voorhees 
Description: He is 7 foot (estimation) and he likes to kill people for free time. He also carries a machete to eliminate people. He has had a terrifying backstory that's why he's the killer that he is. He has a ski mask so he doesn't reveal his identity. He has a dirty jacket that was a part of his family. Everyone fears him whenever he approaches someone.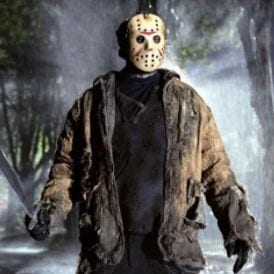 Hello my name is chaun and this task was about character descriptions. My choice was jason vorhees because I couldn't think of anything else. Overall this was very fun and creative.